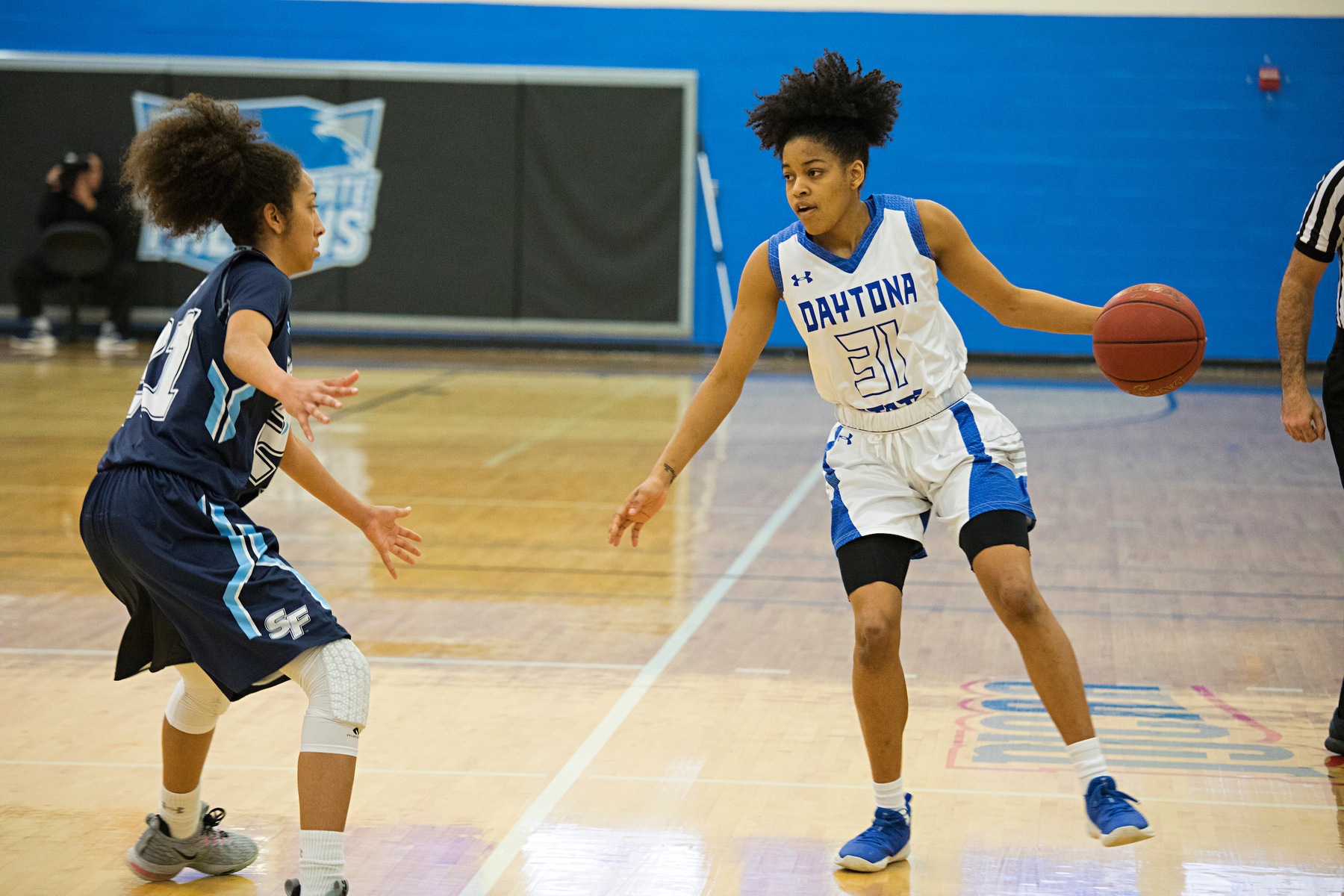 Daytona State saw 2 players score double figures on opening day to see the Falcons open the season with a road win at Tallahassee Community College. Daytona was led in scoring by Paris Williams with 20 and Janay Turner with 15. Other Falcons in the scoring column included Cherelle Washington (8), Ja'Nia Thompson (6), Sarah Placide and Kiya Fulton both had 5 points for the Falcons. The Falcons were led on the glass by Placide with 13 rebounds. She also had 3 steals.
Both teams got off to a slow start, ending the 1st quarter with the Falcons up 15-14. The TCC Eagles would take the lead during the 2nd quarter with a 7-0 run midway through the quarter. The Falcons would go into the half down 33-29.
Daytona State's offense stepped it up in the 3rd quarter, scoring 23 points in the quarter. The 4th quarter would see the Falcons show depth and balance, as foul trouble began to hamper both teams.
Williams shot 6-14 from the field and was also 3-7 on threes. Turner shot 6-12 from the field and was 2-5 on threes for the game. Washington shot 3-6 from the field and 2-2 from the free throw line. Defensively, the Falcons were able to hold Tallahassee to under 20% field goal shooting in the 2nd half, limiting their overall shooting to 25% on the day. They also forced 24 turnovers.
Tallahassee was led in scoring and rebounding by Keisy Villanueva , who finished the game with 13 points, 10 rebounds and 7 blocks.
The Lady Falcons play again Friday night, with another road matchup at Hillsborough Community College. The game is scheduled for a 5:30pm tip-off.
Check out all the highlights: